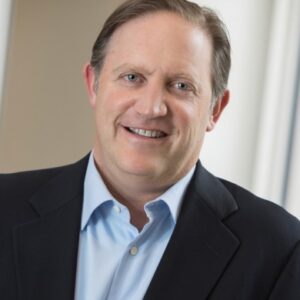 Greg Waldbaum
Vice President, 3STEP Lacrosse and Co-Founder, 3d Lacrosse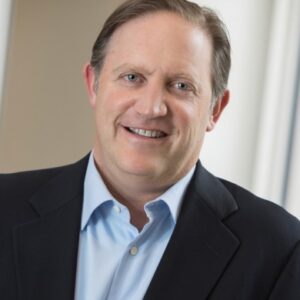 Greg Waldbaum
Vice President, 3STEP Lacrosse and Co-Founder, 3d Lacrosse
Greg joined 3d Lacrosse in 2009 as a member of the Board of Directors and in 2011 joined the company full time as the President & Chief Operating Officer. In September 2016, Greg became the Chief Executive Officer. Greg is an experienced entrepreneur and general manager with proven expertise in marketing, strategic planning, business development, and finance. Greg focuses on strategic direction, financial planning, marketing, operations, and business development. Greg has served as the President and/or CEO of six operating companies over the past two decades, four of which he was an original founder.
Most recently, Greg founded and served as the Chief Executive Officer of Firehouse Animal Health Centers in Denver, Colorado (2004 – 2010). Firehouse was sold in 2010 to Veterinary Centers of America, Nasdaq: woof.
A former member of the senior marketing team for Ralston Resorts' Breckenridge, Keystone and Arapahoe Basin Ski Resorts, Greg went on to co-found a pioneering Internet and technical consulting firm, Green Room Productions, which provided online solutions for the travel and hospitality industries. Green Room's clients included such global brands as Walt Disney Attractions and Virgin Atlantic Airways.
In 1998, Greg and his partners sold Green Room to $400 million Internet consulting company iXL Enterprises, Inc. and began running iXL's $100 million Western Region. While at iXL, Greg started an iXL Ventures company, Zoaport Animal Health, to create a business-to-business portal for the animal health industry.
Greg subsequently went on to fund and launch Denver-based Max Burgerworks, and sister company Max Sports & Entertainment. In 2003, Max Burgerworks was rated one of Denver's top 20 new restaurants by 5280 Magazine.
Greg is a member of several boards and councils, including the Board of Directors of 3d Lacrosse, the Board of Commissioners of the United Women's Lacrosse League (UWLX), the Harlem Lacrosse Advisory Board, the Board of Directors of StyLax (lacrosse apparel manufacturer), the Board of Directors of RW Land & Cattle Company, the Advisory Board of Rye Society Holdings, the Children's Hospital Colorado Corporate Leadership Council, the Denver Bandits Lacrosse Club (501(c)3), and the 2014 FIL World Lacrosse Championship Sponsorship Committee.
Greg regularly serves as a lecturer in business and entrepreneurship and has spoken at the Daniels College of Business at the University of Denver, the College of Veterinary Medicine and Biomedical Sciences at Colorado State University, The Olin School of Business at Washington University, The Tuck School of Business at Dartmouth College, The Center for Entrepreneurship at the Commons on Champa in Denver, and The SkyBridge Alternatives (SALT) Conference in Las Vegas.
Greg has a BA from Dartmouth College and an MBA from Washington University. He resides in Denver with his wife and two sons.
Greg's oldest son, Max, plays lacrosse at Tufts University, where he and the Jumbos won the 2019 NESCAC championship and annually make a run at the DIII national championship. Greg's youngest son, Joey, will also attend and play lacrosse at Tufts University as part of the class of 2024.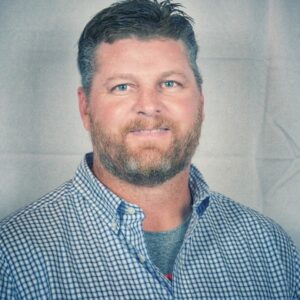 Regy Thorpe
Director, Field & Box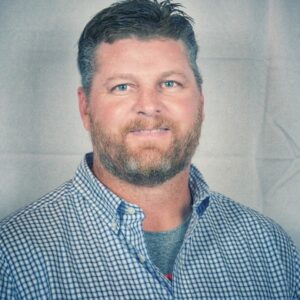 Regy Thorpe
Director, Field & Box
Regy Thorpe joined 3d Lacrosse in August 2017 as the Chief Lacrosse Officer. Regy oversees all aspects of 3d Lacrosse's Methodology as the head of 3d's Master Coaching Circuit that spans a dozen markets around the nation. Regy focuses on growing our lineup of box lacrosse camps, tournaments, and leagues and will focus on creating new opportunities to offer box lacrosse training nationwide.
As a player, Regy has competed at just about every level imaginable. He has a track-record of success as a box and field coach, from the junior box league in Ontario, to professional men's and women's lacrosse and the international stage.
Regy is currently the associate head coach of the Division I women's lacrosse team at Syracuse University. He has served on the Syracuse staff alongside head coach Gary Gait since 2010. He was promoted to associate head coach in 2015. He has helped the women's team amass a record of 133 wins and 45 losses. During that span, the Orange's strength of schedule has never been ranked below fifth in the nation. The Orange have twice appeared in the women's national championship with Thorpe on the sideline and have reached the Final Four in six of the eight seasons he has been on the staff.
Regy was an All- American and NJCAA Defensive player of the year at Herkimer Community College in 1991 before he went on to play at Syracuse University, where in 1992 he would help the team to a national title appearance. The following season, he captained the team to its fifth national championship and earned All-America honors.
Thorpe played for 15 seasons in the National Lacrosse League, all for the Rochester Knighthawks. He eventually became the league's first general manager/player as he simultaneously held duties on and off the floor from 2008 to 2009. Upon his retirement from the league, he was inducted to the Knighthawks Hall of Fame. He also spent six seasons competing for the Rochester Rattlers of Major League Lacrosse and went on to serve as their assistant coach.
Thorpe, a central NY native, previously coached the highly regarded Six National Arrows of the Ontario Lacrosse Association's Junior A circuit and led the team to Minto Cup victories. He also represented the U.S. in the Heritage Cup international tournament and has experience working with the Iroquois Nationals.
In 2017, Thorpe was named head coach of the Long Island Sound in the second season of the United Women's Lacrosse League. The summer of 2017 he guided to Sound to an 8-0 record and the team's second championship.
Earlier in 2017, US Lacrosse named Thorpe the head coach of the U.S. Men's Indoor team that will compete at the 2019 Federation of Lacrosse Men's Indoor World Championships in British Columbia.
Thorpe currently resides in Elbridge, NY.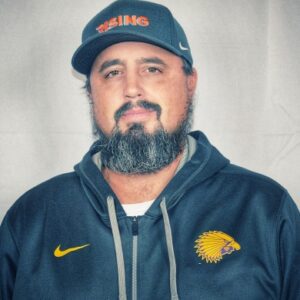 Matt Rowley
Senior Director, 3d Lacrosse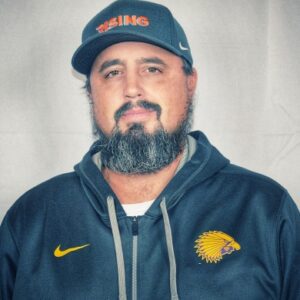 Matt Rowley
Senior Director, 3d Lacrosse
Matt started his career with 3d Lacrosse in the late spring of 2011, working in the camps department as the Eastern Regional Manager for 3d Blue Chip before taking over as Director of 3d New England. In January 2019, Matt was promoted to EVP of Business Development.
Matt is a National Evaluator for the STX Rising Showcase Series and a 3d National Master Coach.
Matt has long been involved with New England lacrosse dating back to 1991 when he was a member of the undefeated, ISL champion St. Mark's squad. Matt spent most of the 1990s after high school away from lacrosse but returned to the field in 2000 as member of the UMass-Boston Men's lacrosse team. Matt captained the team for two years, leading them to the prestigious ECAC tournament.
After graduation, Matt began coaching, first at Milton High School and then at Brewster Academy in Wolfeboro, NH. After leaving Brewster in 2006, Matt began coaching at the Nobles and Greenough school and in 2018, Matt led Nobles to an ISL co-title – the program's first title in 12 years.
Tim Bigelow
Director, Sales
Tim Bigelow
Director, Sales
Tim Joined 3d Lacrosse in November of 2013 as a New England Manager. In 2014, he joined the 3d Camps Division to build relationships and promote national offerings to players and coaches across the country while continuing to coach for 3d New England. As a Camps Manager, he played a crucial role in the planning and sales for several of 3d's top camps including 3d Blue Chip. In early 2016, Tim was promoted to Senior Manager and changed his focus to 3d National Club offerings where he assists the Director of National Club with programming, planning, and execution for all things 3d Select. In January of 2019, Tim was promoted to Director of Individual Products.
Prior to 3d Lacrosse, Tim started Bass Masters Lacrosse, an elite travel lacrosse organization in the Greater Boston area.
He graduated from Hobart where he played attack for the nationally ranked Statesmen and was the team-leader in assists.
Tim completed a post-graduate year at Northfield Mount Hermon. He led the team in points, earning All-League and All-New England honors. Prior to attending NMH, Bigelow was a five-time letter winner in lacrosse at the Rivers School, leading the team in points and assists as a senior. A hockey and soccer player as well, Bigelow hails from Walpole, MA and currently works and lives in Boston.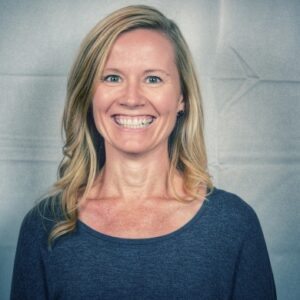 Dana Johnson
Director, Travel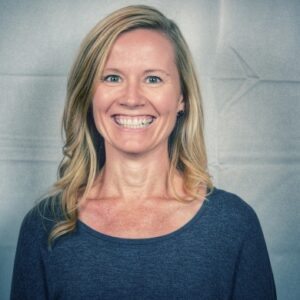 Dana Johnson
Director, Travel
Dana joined 3d in February 2014 as our Travel Manager. She has her hands full moving the staff all over the country between our events, club travel and showcases. From hotel to airlines and rental companies, Dana keeps the wheels turning. Dana is also the Operations Manager for the United Women's Lacrosse League, now operated by 3d Lacrosse.
A native of Colorado, Dana graduated from Metropolitan State University of Denver with a degree in Business Management.
She currently resides in Denver with her two children, Calder and Mazie.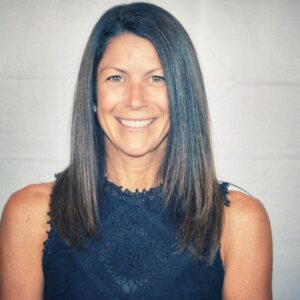 Kristan Ash
Director, Girls Lacrosse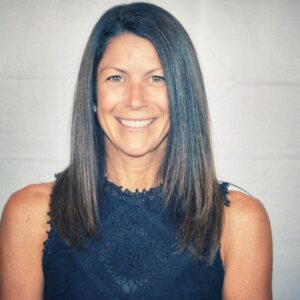 Kristan Ash
Director, Girls Lacrosse
Before joining 3d Lacrosse full time, Ash worked as a part-time manager with 3d Mid-Atlantic, assisting in all elements of regional operations, from club registrations, organizing practices and tournament travel to program development and building relationships. Kristan Ash was named the Senior Manager of 3d Lacrosse's Annapolis-based 3d Mid-Atlantic division in the spring of 2017. A longtime coach from the Mid-Atlantic, Ash worked with 3d Lacrosse since 2014 in a variety of roles. Later in the summer of 2017, Ash – who was instrumental in helping 3d Lacrosse take over operations of the United Women's Lacrosse League – was named the General Manager of the UWLX, the first professional women's lacrosse league. In 2018, Ash was promoted to the role of National Director of Girls Lacrosse for 3d.
A standout midfielder at Gettysburg College, a four-year starter and eventual team captain, Ash has been involved in coaching and officiating girls lacrosse for many years.
Prior to joining 3d Lacrosse, Ash worked with Lakeshore Lacrosse in the Chicago area as the National Travel Director, building programming and teams that continue to compete on the national stage.
For the past two decades, Ash has been active as a women's official at the youth, high school and college level, a US Lacrosse youth lacrosse commissioner and coach, a high school coach, and as a lacrosse-specific nutrition coach and recruiting resource.
She earned degrees in biochemical and performance nutrition and she continues to be called on as a speaker and resource on the subjects.
In 2016, "Kash", as she's called by her fellow coaches, was named head coach of the Riverside High School girls varsity program in Northern Virginia. In the team's first season, the Rams finished with a 10-5 record. In 2017, Ash was named Virginia's 4A Coach of the Year. Kash then led the Rams to capture their first Virginia state title in 2018.
Ash is helping lead the charge both in the Mid-Atlantic (Virginia and Maryland) and nationally as 3d Lacrosse looks to increase opportunities for girls lacrosse players to train, compete and be seen by college coaches. She also plays a key role as the UWLX's General Manager, a position that will see her help create opportunities for women's players and coaches nationwide.
Kash lives in Northern Virginia with her husband, Will, also a coach with 3d Lacrosse, and their three children, Sophie, Sydney and Carter – all of whom play lacrosse. Sophie also coaches for 3d Lacrosse.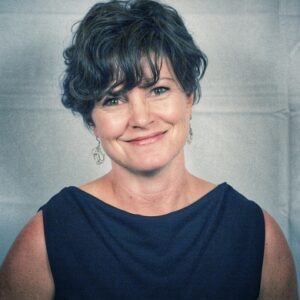 Shannon Cruwys
Manager, Operations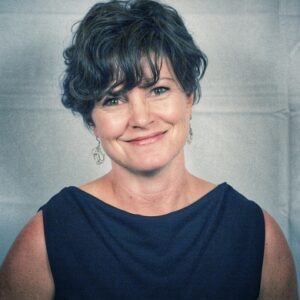 Shannon Cruwys
Manager, Operations
Shannon joined 3d in early 2014 as our office manager in Denver. She spends much of her time making sure things run smoothly at headquarters. In January 2021, Shannon became the Coordinator for 3d Colorado.
Prior to 3d, Shannon spent nine years in the telecommunications industry. She spent the majority of her team spearheading special projects and managing vendors.
She is a graduate of George Mason University
Shannon lives in Denver with her husband and two sons.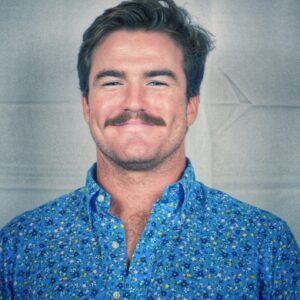 James Leary
Director, Training & Methodology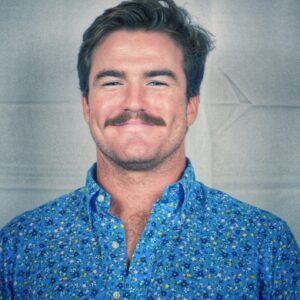 James Leary
Director, Training & Methodology
James joined 3d Lacrosse as a Manager with 3d Georgia working in the greater Atlanta area in June, 2018. He graduated from the University of Vermont in 2018, earning a Bachelor of Science with a major in community entrepreneurship and a double minor in coaching and sports.
James was a close defender on the Catamounts Division I men's lacrosse team for four seasons, leading the team as a captain during his junior and senior years. He started all but two of 62 games during the course of his career. He set the UVM career record for caused turnovers with 69 and finished sixth all-time in ground balls with 155.
As a senior in 2018, James helped the Catamounts to their best season in program history. The Catamounts finished the spring with the eighth best scoring defense in the nation. Vermont was voted into every major poll every week of the season and was ranked in the top 20 for eight consecutive weeks. James and his classmates finished with 32 wins in their career, the most of any to come through the program.
At the season's end, James was honored by UVM Athletics as the Jeff Stone Memorial Award winner, recognizing him for exceptional contributions to community service and leadership as a senior. James also represented the men's lacrosse team through his participation in the school's student-advisory committee for four years.
Prior to Vermont, James attended The Governor's Academy in Newbury, Massachusetts, where he was a standout multi-sport athlete. James was a member of the very first 3d New England travel team and, since heading to UVM, has been working with the Boston-based 3d New England staff during the summer.
In August 2020, James became the Director of 3d Georgia.